Decyl Glucoside50 64CE
Decyl Glucoside
Item #: 1174
Best available price $1.43/kg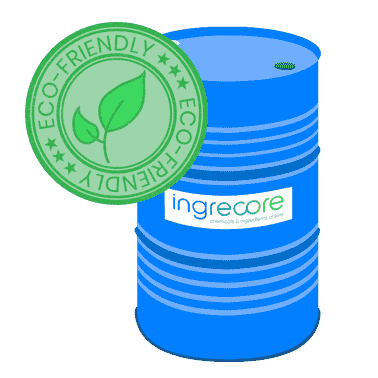 QTY in KG
FOB price per KG
Kilogram

200

$1.86

400

$1.82

600

$1.78
Product Description
Decyl Glucoside50 64CE is a 50% solution of Decyl Glucoside. It is a
non-ionic mild surfactant
that is growing in popularity because it is natural, biodegradable and earth friendly. It can be used in a wide range of products that require excellent stable foam properties and is REACH, Cosmos and RSPO certified. This mild and gentle cleanser is great for formulating into toiletry products because it lathers easily, is mild,
thickens
while retaining skin moisture and prevents dryness. Decyl glucoside also helps to
moisturize
the skin to
prevent inflammation
and itchiness.
Packaging Description
Drums of 200 KG. One full pallet is 4 drums (800 KG). One 20ft container is 20 pallets (16 MT)
IBCs of 1000 KG. One 20ft container is 18 IBCs (18 MT)
Leadtime
Available for shipment within 2 weeks
Benefits
Natural renewable raw materials, preservative free
Very mild and friendly to skin
High alkaline resistance
Good foam and oil removing properties in dish washing detergents
Numerous certifications Cosmos, RSPO etc.
Markets
SubMarket
Body Care, I&I Laundry Care, Decorative Cosmetics, Hair Care, Home Dishwash Care, Home Fabric Care, Home Surface Care, Home Vehicle Care, I&I Surface Care, Skin Care
Market
Cleaning, Personal Care
Application & Function
Product Functions
Anti-irritant, Cleansing, Foaming agent, Non-ionic Surfactant
Similar or equivalent to
Plantaren 2000UP; Libracare APG 0814-64
Applications
Body Lotions, Body Washes, Cleaning sprays, Fabric conditioning, Fabric detergents, Facial Masks, Hair Conditioners, Institutional Surface Cleaners, Laundry detergent, Manual dish soap, Mascaras, Shampoos, Shaving Cream, Shower Gels, Skin/Sun Creams, Soaps, Surface cleaner, Vehicle & Boat Cleaning
Product Hazard information
Transport Hazard Indication
Non Dangerous Goods
Transport Hazard Class
Not Applicable

CLP-GHS pictograms:

Product information
INCI Name
Decyl Glucoside
Chemical Name
C8-14 fatty alcohol glycoside; Decyl D-glucoside;
HS Code
3402.13
CAS Number
110615-47-9; 68515-73-1; 7732-18-5
Product Form
Liquid
Region of Origin
Asia Pacific
Reach
01-2119488530-36-xxxx, 01-2119489418-23-xxxx