Glycinate CK95U
Potassium Cocoyl Glycinate
Item #: 1199
Best available price $19.07/kg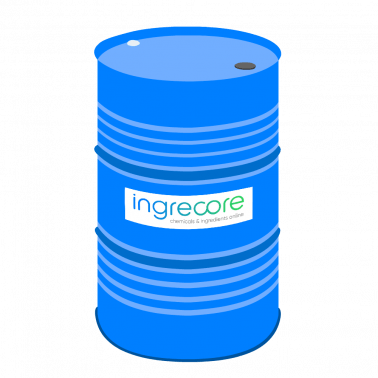 QTY in KG
FOB price per KG
Kilogram

15

$20.35

30

$20.20

45

$20.05

105

$19.90

210

$19.75

315

$19.60

420

$19.45
Benefits Glycinate CK95U
Great, highly stable foaming ability
Good biodegradation and preservative-free
Non-irritating and reduces irritation by other surfactants
Silky smooth & moisturizing skin feel
Packaging Description
Drums of 15 KG. One full pallet is 36 drums (540 KG). One 20ft container is 10 pallets (5.4 MT)
Leadtime
Available for shipment within 1 week
Product information Glycinate CK95U
Description
Glycinate CK95U is a very mild surfactant. It boasts extremely good foamability, no irritation and good biodegradability. Glycinate CK95U can reduce irritation caused by other
anionic surfactants
when used as a co-surfactant. Glycinate is commonly used in Personal Care applications because of its silky smooth skin feel and
moisturizing
properties. Recommended for personal care products for sensitive skin and babies.
INCI Name
Potassium Cocoyl Glycinate
Chemical Name
Potassium N-cocoyl glycinate
Region of Origin
Asia Pacific
Product Group
Amino Acid-based Surfactants
Product Group Description
The following groups of amino acid-based surfactants are often used in personal care and cleaning applications:
Glutamates are based on the naturally occurring amino acid called L-glutamic acid. Most used INCI names in this group of glutamates are Disodium Cocoyl Glutamate, Disodium Lauroyl Glutamate, Sodium Lauroyl Glutamate (for example
Glutamate SL100
), Sodium Myristoyl Glutamate, Potassium Cocoyl Glutamate, and Potassium Myristoyl Glutamate.
Glycinates are from the amino acid glycine, which is a main component of coconut fatty acid and human skin collagen. Most used INCI names of products in this group are Potassium Cocoyl Glycinate, Sodium Cocoyl Glycinate, and Sodium Lauroyl Glycinate.
Sarcosinates are surfactants based on amino acid Sarcosine (N-Methyl Glycine). The most well-known product in cosmetics in this group is Sodium Lauroyl Sarcosinate (eg.
Sarcosinate SL95
or
Sarcosinate SL30 - Sodium Lauroyl Sarcosinate
). What is Sodium Lauroyl Sarcosinate? It has all the properties of amino acid derived anionic surfactants: biodegradable, hard and salt water tolerant, strong foam producer, extremely mild and reduces irritation due to other surfactants. Sodium Lauroyl Sarcosinate in skin care is used in cleansers for face, body and hands and formulated in many bath and shower products. Sodium Lauroyl Sarcosinate for hair is mainly used in shampoos and as hair conditioning agent.
Alaninates are surfactants derived from the amino acid Alanine.
Alaninate SC30-5
has INCI name Sodium Cocoyl Alaninate and is based on L-alanine and coconut oil fatty acid natural ingredients.
Markets, applications & functions Glycinate CK95U
Product Functions
Anionic Surfactant, Anti-irritant, Conditioning, Foaming agent, Softening
Similar or equivalent to
AMIN GC95U; AMIN GCK30H
Applications
Body Washes, Shampoos, Shaving Cream
SubMarket
Body Care, Hair Care, Skin Care
Product Hazard information
CLP-GHS pictograms

Transport Hazard Indication
Non Dangerous Goods
Transport Hazard Class
Not Applicable