IngreCare BS - Sodium Benzoate and Potassium Sorbate
Sodium Benzoate and Potassium Sorbate
Item #: 1059
Best available price $10.06/kg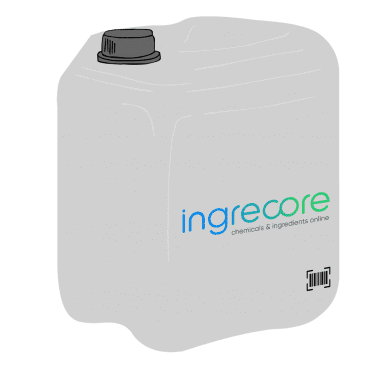 QTY in KG
FOB price per KG
Kilogram

50

$17.85

125

$14.44

225

$14.23

325

$11.55

425

$11.03

525

$10.21

800

$10.19

1,000

$10.17
Benefits IngreCare BS - Sodium Benzoate and Potassium Sorbate
Globally approved for rinse-off and leave-on
Suitable for natural and organic cosmetics
Based on food preservatives
Perfect match for mild personal care products
Very cost effective
Strong and full-range protection
Packaging Description
Jerrycans of 5 KG
Jerrycans of 10 KG. One large pallet is 96 jerrycans of 10 KG (960 KG). One 20ft container is 10 pallets (9.6 MT)
Jerrycans of 25 KG. One large pallet is 48 jerrycans of 25 KG (1200 KG). One 20ft container is 10 pallets (12 MT)
Jerrycans of 50 KG
Jerrycans of 125 KG
Leadtime
Available for shipment within 2 weeks
Product information IngreCare BS - Sodium Benzoate and Potassium Sorbate
Description
Globally approved without restrictions for
cosmetic
applications, IngreCare BS provides a broad spectrum of antibacterial properties and high activity against yeasts and molds. Composed of nature-identical ingredients, IngreCare BS is suitable for natural and organic cosmetics and a wide variety of products with acid pH levels between 2 and 5.5.
Soluble in water
, glycerin and glycols (slightly soluble in alcohols), IngreCare BS is a balanced combination of sodium benzoate and potassium sorbate and is an increasingly popular
preservative
system.
It's a liquid yellowish to brownish blend of Potassium Sorbate and Sodium Benzoate preservatives and water (respectively ~15%, ~30% and ~55%), with a shelf life of 18 months in original packaging. It should be stored in tightly closed containers at temperature below 25
o
C and kept away from direct sunlight and protected from frost. IngreCare BS is recommended to be used to protect especially aqueous systems and emulsions
against microbial
growth at concentrations of 0.2-1.0% in personal care formulations with low risk of bacterial contamination. Cosmetic products with higher risk of bacterial contamination may need a different minimum level and combination with other preservatives.
INCI Name
Sodium Benzoate and Potassium Sorbate
Chemical Name
Potassium (E, E)-hexa-2,4-dienoate; Sodium benzoate; Aqua
CAS Number
532-32-1; 24634-61-5; 7732-18-5
Region of Origin
European Union
Product Group Description
What is Sodium Benzoate and Potassium Sorbate – it's a mild liquid preservative blend made up of Sodium Benzoate, Potassium Sorbate and Water.
Sodium Benzoate, with the formula C6H5COONa is the sodium salt of benzoic acid and is a well recognized food preservative. It's produced by the neutralization of benzoic acid with sodium hydroxide. It also occurs naturally in many food stuffs, especially in fruits and sea food. As a preservative Sodium Benzoate is mainly used in acidic foods, personal care formulations with a pH between 2 and 5.5 and in pharmaceuticals.

Potassium Sorbate, with the formula CH3CH=CH-CH=CH-CO2K, is the potassium salt of sorbic acid and is produced by neutralizing potassium hydroxide with sorbic acid. Potassium Sorbate prevents yeasts and molds in in a wide variety of food from fruit juices, wine to cheese and yogurt. In addition, it's used as preservative in personal care products.

Whereas Potassium Sorbate has anti-fungal properties, Sodium Benzoate stands for antibacterial and antifungal protection. The combination of both preservatives provides broad spectrum activity on bacteria and especially on moulds and yeasts. Apart from their use as food additives, Potassium Sorbate and Sodium Benzoate in cosmetics are among the few preservatives which have been approved by certifications such as Cosmos, Ecocert, ICEA, NaTrue, The Soil Association etc. This makes them suitable for a wide range of natural and organic cosmetic formulations. This mild preservative blend can be used in body care, decorative cosmetics, hair care and skin care products including baby care, sun and shaving personal care products.

Markets, applications & functions IngreCare BS - Sodium Benzoate and Potassium Sorbate
Product Functions
Anti Gram-Negative, Anti Gram-Positive, Anti-mold, Anti-yeast, Preservative, Water soluble
Similar or equivalent to
Rokonsal BS; Euxyl K712; Kem BS; Microcare SB; Where to buy Sodium Benzoate and Potassium Sorbate? There is a wide variety of chemical manufacturers and traditional distributors offering this preservative system. Online you find Sodium Benzoate and Potassium Sorbate on many websites, however only a few B2B web platforms offer a full B2C service model. Find and buy Sodium Benzoate and Potassium Sorbate online with IngreCore and make use of easy ordering, 24/7 service, transparent prices and comprehensive product information all under one roof.
Applications
Body Lotions, Body Washes, Make-up Foundations, Hair Conditioners, Hair Lotions, Hair Mousses, Body Care Oils, Make-up Powders, Shampoos, Shaving Cream, Shower Gels, Skin/Sun Creams, Soaps, Skin Toners, Wet wipes
SubMarket
Body Care, Decorative Cosmetics, Hair Care, Skin Care
Product Hazard information
CLP-GHS pictograms

Transport Hazard Indication
Non Dangerous Goods
Transport Hazard Class
Not applicable