Best available price $10.24/kg
Allantoin is a skin protectant with anti-irritant properties that promotes the renewal of the skin, softening skin, and aids in wound healing. This active ingredient is widely used in cosmetic and pharmaceutical applications in the form of creams, lotions, lip products, shaving creams, suntan products and baby products. It can also be used in various oral products such as toothpaste and mouthwash. Allantoin complies with CTFA and JSCI requirements.
Best available price $1.14/kg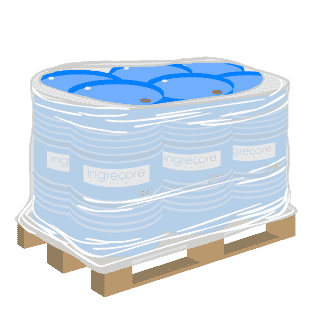 New Arrival
Glycerin 99.7 Ph is vegetable-based and meets the Ph. Eur., USP and Food Chemical Codex standards. It has numerous certifications, including Kosher, Halal, GMP+ and FSSC. Glycerin 99.7 Ph can be used in a wide range of markets, from pharmaceutical, medical, personal care and food to all kinds of industrial applications. It's odorless, colorless, non-toxic and sweet tasting. As a pharmaceutical excipient it has strong moisturizing, lubricating and plasticizing properties. For personal care products it's well known as a humectant and solvent.
Best available price $2.27/kg
Sodium Lauryl Sulphate is an anionic surfactant in solid needle form. This ingredient has a high bulk density, which makes it suitable for laundry detergent powders and tablets. It is commonly used in a wide range of Personal Care and Cleaning Products including, Home Fabric Care, commercial cleaning and for personal hygienic applications. It delivers in soft to very hard water excellent foam profiles. Features that are also characteristic for this material is wetting, emulsifying and cleansing.