Polyquaternium 22
Polyquaternium-22
Item #: 1075
Best available price $3.17/kg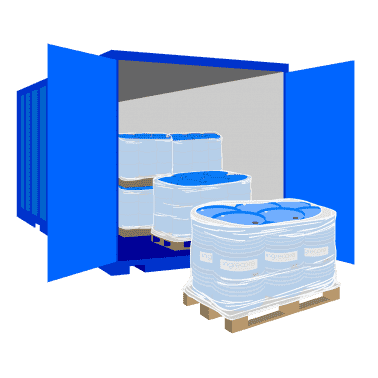 QTY in KG
FOB price per KG
Kilogram

10,800

$3.21

21,600

$3.19

32,400

$3.17
Benefits Polyquaternium 22
Great conditioning and moisturizing properties
Easily removable and great stiffness
Improves dry and wet combability
Works well with dry, ethnic and treated hair
Readily available at cosmetic ingredient supplier for manufacturers
Packaging Description
Drums of 60 KG. One full pallet is 18 drums (1080 KG). One 20ft container is 10 pallets (10.8 MT)
Leadtime
Available for shipment within 2 weeks
Product information Polyquaternium 22
Description
A viscous, clear to slightly hazy liquid ingredient, Polyquaternium 22 can be used for numerous cosmetic products (mainly applied in rinse off product, but also used in leave on products) and can be formulated in extreme pH levels. Good compatibility with most
amphoteric
and anionic surfactants. Used in the right concentration, Polyquaternium 22 for hair is known for its good
conditioning
qualities, ability to provide stiff hold in hair styling products, and has excellent humidity resistance properties. Polyquaternium 22 in shampoo improves wet and dry combing. Polyquaternium 22 is an amphoteric polymer, an aqueous copolymer of acrylic acid and diallyl dimethyl ammonium chloride.
INCI Name
Polyquaternium-22
Chemical Name
2-Propenaminium, N,N-dimethyl-N-(2-propenyl)-, chloride, polymer with 2-propenoic acid
Region of Origin
Asia Pacific
Product Group
Polyquaterniums
Product Group Description
Most polyquaterniums have conditioning, antistatic and film forming product functions in common. Polyquaterniums are positively charged, which make them ideal ingredients to ionically bond to hair and skin, and they will neutralize negative charges keeping the hair static-free. These ingredients for cosmetic formulations are often used in shampoos, conditioners, liquid hand soaps, shower gel, lotions,
hair mousse
, hair spray and many other haircare, skincare, and body care applications.
What is polyquaternium? Polyquaternium is a personal care market specific designation for a group of polycationic polymers. The word polyquaternium refers to quaternary ammonium compounds, which are salts of quaternary ammonium cations. Quaternary ammonium cations (quats) are positively charged polyatomic ions. The International Nomenclature for Cosmetic Ingredients (INCI) by the Personal Care Products Council, contains a long list of polymers with names starting with Polyquaternium followed by a number. The numbering is on basis of the registration sequence and has neither a specific meaning nor does it refer to specific chemical structures of the polymers. Well-known examples of the polyquaternium range are:
Polyquaternium 4
– hydroxyethyl cellulose dimethyl diallyl ammonium chloride copolymer, highly cationic conditioner, and fixative.
Polyquaternium 7 – copolymer of acrylamide and diallyldimethylammonium chloride, very good detangler, conditioning agent, and film former for hair care.
Polyquaternium 10 – quaternized hydroxy ethyl cellulose with antistatic agent, moisturizing and non-tacky film forming properties.
Polyquaternium 11 – copolymer of vinylpyrrolidone and quaternized dimethylaminoethyl methacrylate, improves combability, natural shine and provides smoothness and soft feel.
Polyquaternium 22 – copolymer of acrylic acid and diallyldimethylammonium chloride. Known for excellent conditioning qualities and ability to provide stiff hold in hair styling products.
Polyquaternium 37 – poly (2-methacryloxyethyltrimethylammonium chloride).
Polyquaternium 39
– terpolymer of acrylic acid, acrylamide and diallyldimethylammonium chloride, great conditioning and styling attributes and is used in curl retention products.
Polyquaternium 47 – terpolymer of acrylic acid, methacrylamidopropyl trimethylammonium chloride, and methyl acrylate. Is known for its great detangling capabilities.
Markets, applications & functions Polyquaternium 22
Product Functions
Anti-static agent, Conditioning, Film forming, Lubricating agent, Moisturizing
Similar or equivalent to
TILAMAR Quat 2240, Merquat 280, Merquat 295, Conditioneze 22 Polymer, PQ22, PQ 22, PQ-22
Applications
Body Lotions, Hair Conditioners, Hair Lotions, Hair Mousses, Hair Serums, Hair Sprays, Hair Texturizers, Skin Moisturizers, Shampoos, Shower Gels, Skin Serums, Skin/Sun Creams, Soaps
SubMarket
Body Care, Hair Care, Skin Care
Product Hazard information
CLP-GHS pictograms

Transport Hazard Indication
Non Dangerous Goods
Transport Hazard Class
Not Applicable