C12-15 Alkyl Benzoate
C12-15 Alkyl Benzoate
Item #: 1128
Best available price $5.64/kg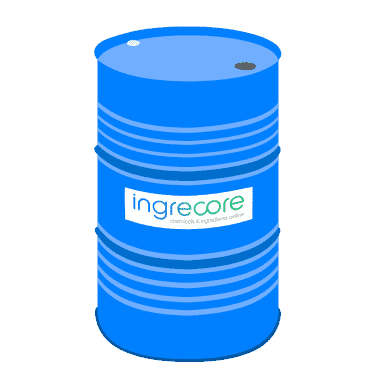 QTY in KG
FOB price per KG
Kilogram

190

$6.44

380

$6.22

570

$5.99
Product Description
What is C12 15 Alkyl Benzoate – the chemical name of C12-15 Alkyl Benzoate is benzoic acid and C12-15 alkyl esters. It's a clear, low-viscosity liquid and belongs to the group of personal care esters, featuring a lower molecular weight than other esters. Alkyl Benzoate is the benzoic ester of C12-15 fatty alcohols with carbon chain lengths ranging from 12-15. It's a commonly used synthetic ingredient with a proven track record in cosmetic products.
This
emollient
acts as a
wetting
and
dispersing agent
while being highly spreadable. It is a very common component for sunscreens and
decorative cosmetics
due to its ability to disperse
UV filters
and pigments. In addition C12-15 Alkyl Benzoate is used in a variety of skin care, body care, hair care and decorative cosmetic formulations. In cosmetic ingredient review C12 15 alkyl benzoate in skin care, functions as a popular non-oily emollient and skin conditioning agent. The recommended use levels range from 1-5%. The shelf life is 24 months after the date of manufacture. Store product in original, tightly sealed containers, in a cool, dry, and well-ventilated environment. Ensure containers are stored below 30°C. Product has pour point lower than -20°C and can thus be safely stored at around 0°C.
Packaging Description
Drums of 190 KG. One full pallet is 4 drums (760 KG). One 20ft container is 20 pallets (15.2 MT)
Leadtime
Available for shipment within 1 week
Benefits
Great solubilizing properties for UV-filters
Good dispersant for pigments
Excellent spreadability
Emollient for gentle and non-greasy feel
Suitable for baby products, eye makeup, shaving products and leave on products
Almost colorless and odorless
Markets
SubMarket
Body Care, Decorative Cosmetics, Hair Care, Skin Care
Market
Personal Care
Application & Function
Product Functions
Dispersing agent, Emollient, Emulsifying, Solubilizing, Wetting agent
Applications
Antiperspirants, Blushes, Body Lotions, Body Washes, Make-up Foundations, Hair Conditioners, Lipsticks & glosses, Skin Moisturizers, Body Care Oils, Shaving Cream, Skin/Sun Creams, Skin/Sun Lotions, Soaps, Sun Gels, Sun Oils, Lip & eyeliners
Similar or equivalent to
BergaCare EM-AB; Finsolv TN; Cosmacol EBI; Cetiol AB; Where to buy C12-15 Alkyl Benzoate? There are many chemical manufacturers and suppliers selling this product from benzoic acid and long chain alcohols. C12-15 Alkyl Benzoate shows up in many web shops, however only a few B2B web platforms offer a full B2C service model. Find and buy C12 15 Alkyl Benzoate online with IngreCore and make use of easy ordering, 24/7 service, transparent prices and comprehensive product information all under one roof.
Product Hazard information
CLP-GHS pictograms:

Transport Hazard Indication
Non Dangerous Goods
Transport Hazard Class
Not Applicable
Product information
INCI Name
C12-15 Alkyl Benzoate
Chemical Name
Benzoic acid, C12-15-alkyl esters
HS Code
2916.31
CAS Number
68411-27-8
Product Form
Liquid
Region of Origin
European Union
Reach
01-2119825559-27-XXXX
Product Group
Personal Care Esters