C12-15 Alkyl Benzoate
C12-15 Alkyl Benzoate
Item #: 1128
Best available price $5.64/kg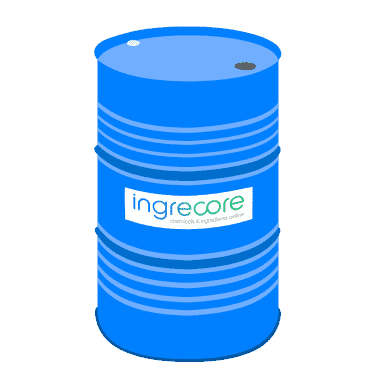 QTY in KG
FOB price per KG
Kilogram

190

$6.44

380

$6.22

570

$5.99
Benefits C12-15 Alkyl Benzoate
Great solubilizing properties for UV-filters
Good dispersant for pigments
Excellent spreadability
Emollient for gentle and non-greasy feel
Suitable for baby products, eye makeup, shaving products and leave on products
Almost colorless and odorless
Packaging Description
Drums of 190 KG. One full pallet is 4 drums (760 KG). One 20ft container is 20 pallets (15.2 MT)
Leadtime
Available for shipment within 1 week
Product information C12-15 Alkyl Benzoate
Description
What is C12 15 Alkyl Benzoate – the chemical name of C12-15 Alkyl Benzoate is benzoic acid and C12-15 alkyl esters. It's a clear, low-viscosity liquid and belongs to the group of personal care esters, featuring a lower molecular weight than other esters. Alkyl Benzoate is the benzoic ester of C12-15 fatty alcohols with carbon chain lengths ranging from 12-15. It's a commonly used synthetic ingredient with a proven track record in cosmetic products.
This
emollient
acts as a
wetting
and
dispersing agent
while being highly spreadable. It is a very common component for sunscreens and
decorative cosmetics
due to its ability to disperse
UV filters
and pigments. In addition C12-15 Alkyl Benzoate is used in a variety of skin care, body care, hair care and decorative cosmetic formulations. In cosmetic ingredient review C12 15 alkyl benzoate in skin care, functions as a popular non-oily emollient and skin conditioning agent. The recommended use levels range from 1-5%. The shelf life is 24 months after the date of manufacture. Store product in original, tightly sealed containers, in a cool, dry, and well-ventilated environment. Ensure containers are stored below 30°C. Product has pour point lower than -20°C and can thus be safely stored at around 0°C.
INCI Name
C12-15 Alkyl Benzoate
Chemical Name
Benzoic acid, C12-15-alkyl esters
Region of Origin
European Union
Reach
01-2119825559-27-XXXX
Product Group
Personal Care Esters
Markets, applications & functions C12-15 Alkyl Benzoate
Product Functions
Dispersing agent, Emollient, Emulsifying, Solubilizing, Wetting agent
Similar or equivalent to
BergaCare EM-AB; Finsolv TN; Cosmacol EBI; Cetiol AB; Where to buy C12-15 Alkyl Benzoate? There are many chemical manufacturers and suppliers selling this product from benzoic acid and long chain alcohols. C12-15 Alkyl Benzoate shows up in many web shops, however only a few B2B web platforms offer a full B2C service model. Find and buy C12 15 Alkyl Benzoate online with IngreCore and make use of easy ordering, 24/7 service, transparent prices and comprehensive product information all under one roof.
Applications
Antiperspirants, Blushes, Body Lotions, Body Washes, Make-up Foundations, Hair Conditioners, Lipsticks & glosses, Skin Moisturizers, Body Care Oils, Shaving Cream, Skin/Sun Creams, Skin/Sun Lotions, Soaps, Sun Gels, Sun Oils, Lip & eyeliners
SubMarket
Body Care, Decorative Cosmetics, Hair Care, Skin Care
Product Hazard information
CLP-GHS pictograms

Transport Hazard Indication
Non Dangerous Goods
Transport Hazard Class
Not Applicable