CDEA85
Palm Kernelamide DEA
Item #: 3250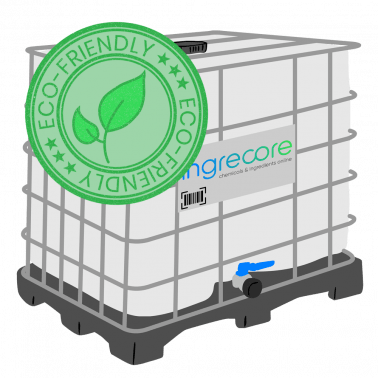 New Arrival
Benefits CDEA85
RSPO grade available
Excellent non-ionic foam booster and foam stabilizer
Natural and plant based
Halal & Kosher certified
Great emulsifier & thickener, especially in anionic products
Packaging Description
Drums of 200 KG. One full pallet is 4 drums (800 KG). One 20ft container is 20 pallets (16 MT)
IBCs of 1000 KG. One 20 ft container is 18 IBCs (18 MT).
Leadtime
Available for shipment within 1 week
Product information CDEA85
Description
CDEA85 is a non-ionic surfact with 85% actives that is based on palm oil. It is also available in RSPO grades. It's mainly used as a foam booster and foam stabilizer, but it can also be used as an emulsifier or thickener. CDEA85 has low free DEA content and is certified for a variety of things like Halal, Kosher, and GMP/HACCP. CDEA85 works exceptionally well in boosting and stabilizing the foam created by anionic formulations. Common applications are shampoos, face cleansers, hand & body washes, and shower gels.
INCI Name
Palm Kernelamide DEA
Chemical Name
Amides, palm kernel oil, N,N-bis(hydroxyethyl)
CAS Number
68155-07-7 (73807-15-5)
Region of Origin
Asia Pacific
Markets, applications & functions CDEA85
Product Functions
Emulsifying, Foaming agent, Stabilizing, Non-ionic Surfactant, Thickening
Similar or equivalent to
Palmocol Palm Kernelamide DEA; Alkolan CD 80; Duramide
Applications
Body Washes, Facial Masks, Shampoos, Shower Gels, Skin Exfoliators, Soaps
SubMarket
Body Care, Hair Care, Skin Care
Product Hazard information
CLP-GHS pictograms

Transport Hazard Indication
Non Dangerous Goods
Transport Hazard Class
Not Applicable