Polyquaternium 10-3000HC
Polyquaternium-10
Item #: 1182
Best available price $17.32/kg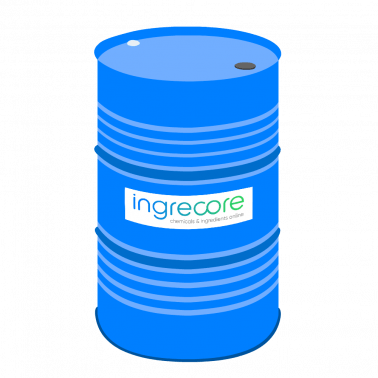 QTY in KG
FOB price per KG
Kilogram

20

$20.04

40

$19.94

60

$19.84

120

$19.74

200

$19.64

300

$19.54
Product Description
Polyquaternium 10-3000HC (PQ10-3000HC) is a high molecular weight and high charge density Polyquaternium-10 product. It is widely used in the Personal Care industry, most commonly in hair care products due to its
anti-static
and
moisturizing
properties. It is also an excellent
non-tacky
film former, PQ10-3000HC supplies sheen coating to hair while also aiding the repair of damaged hair. This ingredient is in addition also used in skin care applications for which it provides good moisturization and
reduces irritation
to skin caused by surfactants.
Packaging Description
Paper drums of 20 KG. One full pallet is 18 drums (360 KG). One 20ft container is 20 pallets (7.2 MT)
Leadtime
Available for shipment within 2 weeks
Benefits
Great polymer for Shampoos
Compatible with all kinds of surfactants
Strong moisturizing, film forming and anti-static properties
Repairs damaged hair
Reduces skin irritation
Markets
SubMarket
Body Care, Hair Care, Skin Care
Market
Personal Care
Application & Function
Product Functions
Anti-irritant, Anti-static agent, Conditioning, Film forming, Moisturizing
Applications
Body Washes, Hair Conditioners, Hair Mousses, Hair Sprays, Shampoos, Skin/Sun Creams, Skin/Sun Lotions, Soaps
Similar or equivalent to
Polyquta 3000kc, CELQUAT SC-230M, Miconium PQ10-J3000, iQuat 10, Condicare PQ10, PQ10, PQ 10, PQ-10
Product Hazard information
CLP-GHS pictograms:

Transport Hazard Indication
Non Dangerous Goods
Transport Hazard Class
Not Applicable
Product information
INCI Name
Polyquaternium-10
Chemical Name
Cellulose, 2-(2-hydroxy-3-(trimethylammonium)propoxy) ethyl ether, chloride; Polymeric quaternery ammonium salt of hydroxyethyl cellulose reacted with a trimethyl ammonium substituted epoxide.
HS Code
3912.90
CAS Number
68610-92-4
Product Form
Powder
Region of Origin
Asia Pacific