PVP K30W
PVP; Aqua
Item #: 1185
Best available price $4.89/kg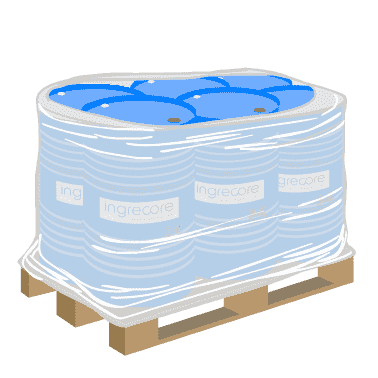 New Arrival
QTY in KG
FOB price per KG
Kilogram

500

$5.72

1,000

$5.69

2,500

$5.66

5,000

$5.63

7,500

$5.60
Product Description
PVP K30W is a 40% aqueous solution (40% PVP in water). It's a hair care polymer of polyvinyl pyrrolidone. This ingredient primarily acts as fixative,
conditioning
polymer and film former. PVP K90W provides good curl retention and hold even in high humidity. It's used in hair mousses, hair gels, hair conditioners and
lotions
and in addition as dispersant for
hair colorants
and in skin care and decorative cosmetic applications.
Packaging Description
PE drums of 100 KG. One full pallet is 5 drums (500 KG). One 20ft container is 20 pallets (10 MT)
Leadtime
Available for shipment within 2 weeks
Benefits
Excellent curl retention and hold
Well known Hair Care polymer
Strong film forming properties
Dispersant for hair colorants
Markets
SubMarket
Decorative Cosmetics, Hair Care, Skin Care
Market
Personal Care
Application & Function
Product Functions
Alcohol soluble, Anti-static agent, Conditioning, Dispersing agent, Film forming, Rheology modifying, Thickening, Water soluble
Similar or equivalent to
PVP K-30 30% solution, Mihapol K30W
Applications
Anti-ageing creams, Eye Creams, Eye Shadows, Make-up Foundations, Hair Colorants, Hair Conditioners, Hair Lotions, Hair Mousses, Skin Moisturizers, Skin/Sun Creams, Lip & eyeliners
Product Hazard information
Transport Hazard Indication
Non Dangerous Goods
Transport Hazard Class
Not Applicable

CLP-GHS pictograms:


Product information
INCI Name
PVP; Aqua
Chemical Name
Polymer of 1-vinyl-2-pyrrolidone monomers
HS Code
3905.9990
CAS Number
9003-39-8; 7732-18-5; 122-99-6
Product Form
Liquid
Region of Origin
Asia Pacific