Broccoli Seed Oil
Brassica Oleracea Italica Seed Oil
Item #: 2217
Best available price $57.32/kg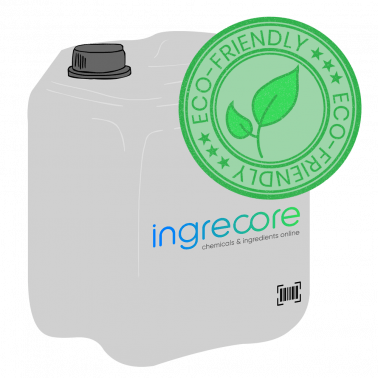 QTY in KG
FOB price per KG
Kilogram

5

$80.68

10

$77.47

15

$74.26

20

$71.05

30

$68.91

50

$67.30

75

$66.93

100

$66.55

125

$66.23

150

$65.91

175

$65.59

200

$65.43

225

$65.27

250

$64.95

275

$64.63
Benefits Broccoli Seed Oil
High in omega 6 and 9
Cold-pressed from all natural broccoli seeds
Great hydrating & emollient properties
Highly nourishing
Natural alternative for silicones
Suitable for hair and skin care products
Free of preservatives
Shine-enhancing and gloss-enhancing qualities
Packaging Description
Bottle of 0.9 KG
Jerrycan of 5 KG. One full pallet is 60 jerrycans (300 KG)
Jerrycan of 25 KG. One full pallet is 24 jerrycans (600 KG)
Drum of 195 KG. One full pallet is 4 drums (780 KG)
IBC of 930 KG.
Leadtime
Available for shipment within 1 week
Product information Broccoli Seed Oil
Description
What is broccoli seed oil? Broccoli Seed Oil is an oil extracted from the seeds of the Brassica Oleracea Italica (broccoli) plants. Being high in omega 6 & 9, the oil created by cold pressing the broccoli seeds is nourishing and known for outstanding non greasy
moisturizing
properties. It is also very hydrating and improving the retention of moisture by the skin and hair. It is often used in hair care products like solid hair-masks, and shampoo and conditioner bars. In addition, it can be used very well in a wide variety of skin care products. It can be used for all hair and skin types, including sensitive skin, acne-prone skin, and is especially effective for dry hair.
The cold press production of our broccoli seed oil is a nice example of upcycling and recycling without wasting precious materials. Broccoli seed is normally used to grow broccoli sprouts and broccoli plants. Only seeds which do not sprout, which used to be wasted are used for the cold pressing. The cold pressing results in broccoli seed oil and broccoli press cake. The cake which remains after pressing is ground and used as exfoliant or as flour.
The cold pressing production method
ensures that a high percentage of the nutrients remain in the broccoli seed oil. Our broccoli seed oil does not contain preservatives and is 100% natural.
The broccoli seed oil is high in moisturizing essential fatty acids and makes it a valuable
emollient
. It also contains vitamins and antioxidants like the organic sulfur compound sulforaphane, which helps to reduce skin redness and minimizes inflammatory skin conditions. The fatty acid profile, vitamins and antioxidants in the broccoli seed oil contribute to many health benefits, including improved skin health and hair health.
INCI Name
Brassica Oleracea Italica Seed Oil
Region of Origin
European Union
Product Group
Carrier Oils & Vegetable Oils
Markets, applications & functions Broccoli Seed Oil
Product Functions
Conditioning, Emollient, Gloss enhancing, Moisturizing, Shine enhancing
Similar or equivalent to
Broccoli Oil - BCE1062; Broccoli Seed Oil; Broccoli Oil
Applications
Hair Conditioners, Skin Moisturizers, Shampoos, Skin/Sun Creams, Skin/Sun Lotions
SubMarket
Body Care, Decorative Cosmetics, Hair Care, Skin Care
Product Hazard information
CLP-GHS pictograms

Transport Hazard Indication
Non Dangerous Goods
Transport Hazard Class
Not Applicable