Guar SH261 - Guar Hydroxypropyltrimonium Chloride
Guar Hydroxypropyltrimonium Chloride
Item #: 1055
Best available price $7.93/kg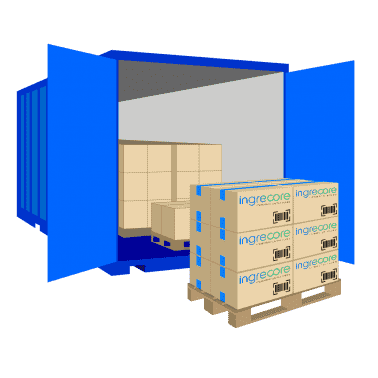 QTY in KG
FOB price per KG
Kilogram

10,000

$8.03

20,000

$7.98

30,000

$7.93
Benefits Guar SH261 - Guar Hydroxypropyltrimonium Chloride
Great conditioning effects
Soft and natural skin feeling
Smoother brushing experience
Lightweight ingredient prevents weighing hair down
Natural guar gum origin
Packaging Description
Boxes of 25 KG. One full pallet is 40 boxes (1 MT). One 20ft container is 10 Pallets (10 MT). One 40ft container is 20 Pallets (20 MT)
Leadtime
Available for shipment within 1 week
Product information Guar SH261 - Guar Hydroxypropyltrimonium Chloride
Description
Guar SH261 is a guar gum derivative modified from natural guar beans and is known under the INCI name Guar Hydroxypropyltrimonium Chloride. Widely used as a
conditioning
agent in
personal care
products, Guar SH261 is a cationic polymer that provides substantivity and compatibility with anionic surfactants. This organic compound is used in shampoos and hair conditioners and can be used in both leave in and rinse out products. Guar SH261 helps maintain moisture on the skin after rinsing and is often used in body washes,
shower gels
and liquid
soaps
. For hair products, Guar SH261 can be used for many different hair types - from normal to oily to ethnic and can provide anti-dandruff, repair,
volumizing
and detangling benefits.
INCI Name
Guar Hydroxypropyltrimonium Chloride
Chemical Name
Guar gum, 2-hydroxy-3-(trimethylammonio)propyl ether, chloride
Region of Origin
Asia Pacific
Product Group
Guar Derivatives
Product Group Description
What is guar hydroxypropyltrimonium chloride? It's a white or yellow powder that is a quaternary ammonium derivative of guar gum. It's a plant derived and water soluble derivative from guar beans, which come from the guar plant. Guar plants are legumes and can be mainly found in Pakistan and India. The guar beans are milled to obtain guar gum and this natural gum is purified and reacted to produce the guar hydroxypropyltrimonium chloride. In personal care products it's widely known for its anti-static, conditioning, and viscosity properties, especially in shampoo formulation.

Guar hydropropyltrimonium chloride hair functions are: 1) reduction of static created between hair strands, which ensures non static hair by neutralizing the negative charges on the hair through its positive charge. 2) in shampoo and other hair care products it's a great conditioning agent. While primarily used in hair care products, it's also formulated in skin and body care products mainly as a skin conditioning agent.

Guar hydroxypropyltrimonium chloride is generally seen as safe to use. It doesn't require CLP or GHS pictograms and for transport purposes it's considered a non-dangerous good.
Markets, applications & functions Guar SH261 - Guar Hydroxypropyltrimonium Chloride
Product Functions
Conditioning, Rheology modifying, Stabilizing, Texture agent, Thickening
Similar or equivalent to
Guar N-hance C261; Cosmedia Guar C 261; Guar Hydroxypropyltrimonium Chloride; Guarsafe JK-110
Applications
Body Lotions, Body Washes, Facial Masks, Hair Conditioners, Hair Lotions, Shampoos
SubMarket
Body Care, Hair Care, Skin Care
Product Hazard information
CLP-GHS pictograms

Transport Hazard Indication
Non Dangerous Goods
Transport Hazard Class
Not Applicable